Advertising/PR Information
Please view my Media Kit (PDF File) for current site stats.
Submit your Black Friday specials.
About the author:
Change-Diapers.com is written and maintained by me, Maria. I'm in my early 30′s, and live in Maryland with my husband, daughter (8 years old) and son (4) and 1 year old son.
About my readers:
The majority of my readers are mothers of young children, along with fathers, grandparents, aunts etc. I began this blog to document my switch to cloth diapering, but I've grown into all things "green." My goal is to help other families make small changes that make a big impact, without a big bite out of their budget.
Reviews:
I welcome review or giveaway opportunities however, I will only accept products relevant to my readers. This includes: cloth diapers and accessories, natural and organic food products, natural household and health/beauty products, wooden toys, eco and earth friendly products, products made from recycled or renewable materials, BPA free products and much more. If you think my readers and I may be interested in your product, please contact me.
In order to review a product for your company, I request a normal, retail product to evaluate. This item will not be returned. However, in the unlikely event that your product is not something I feel I can endorse after I have used it, I will offer to return it to you. All reviews are placed in a permanent, and easily accessible review archive.
I take detailed photos and review products thoroughly, just as I would if I had purchased it myself.
Giveaways: I love to offer giveaways for the same item I have reviewed. I prefer to post the giveaway at the same time as my review however, I ask that giveaways items be sent directly to the winner and not to me. You may review this post for a semi-complete list of where I promote my giveaways.
A giveaway without a review product will be considered a sponsored post and will be charged accordingly.
Both reviews and giveaways will be posted within 30 days of my receipt of the product. Typically sooner.
I will not require that a purchase be made to enter a giveaway, nor will I increase chances/give bonus entries for doing so. This turns the giveaway into an illegal private lottery, and I don't look good in stripes (or orange jumpsuits.)
Many of my readers enter giveaways on other blogs as well. If you have a rule that someone who has already won a product from your company cannot win again, you must let me know, so I can include these additional rules in the giveaway post. My readers' time is very valuable, and I do not want them to spend their time entering a contest for something they cannot win. Thank you for understanding!
Facebook and Giveaways: I will offer "liking" your Facebook page as a bonus entry into giveaways. Updated Facebook promotion guidelines now allow liking posts, leaving comments etc. as an entry method. However, they still do not allow any interaction with a user's personal timeline (ex: you can't give entries for sharing a post on their timeline, or tagging themselves in your photo.) See downloadable Facebook promotion guidelines for complete information & examples.
Consulting:
I am available for social media, marketing & product development consulting. We can work together on an hourly, weekly or per-project basis.
Advertising:
Ads:
I will only advertise products or services relevant to my readers (beyond the scope of this blog is fine) that I would personally endorse. Family-friendly only. View my media kit for site stats.
Additional ad locations & sizes are available upon request.
Sponsored Posts:
Sponsored posts will be considered on a case-by-case basis. Your product or service would need to be relevant and valuable to my readers, I'm sure you agree! Rates vary based on post requirements.
All links within ads and sponsored posts will be tagged 'rel="nofollow"' to comply with Google's guidelines on paid links.
Awards:
Circle of Moms Top 25 Product Review Parents, 2011
Circle of Moms Top 25 Product Review Parents, 2012
Circle of Moms Top 25 Eco-Friendly Mom 2013
Professional Associations:
Baby Carrier Industry Alliance (BCIA)
Real Diaper Industry Association (RDIA)
Real Diaper Association (RDA)
MENSA
To inquire, please email me or:
Powered by

EMF
Form Builder
Report Abuse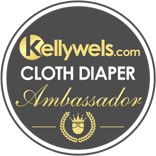 [I am in Circle of Moms Top 25 Eco-Friendly Moms - 2013!]